The World Theatre Map: A digital commons for the global theatre community
Open Culture
Read our previous interview with the Howlround organizers
---
HowlRound is a non-profit knowledge commons by and for the theatre community based at Emerson College in Boston, Massachusetts. We are a free and open platform that amplifies progressive, disruptive ideas about the art form and facilitates connection between diverse practitioners. One way we aim to connect the global theatre community is through a new free and open tool called the World Theatre Map. We created the World Theatre Map to try and solve a consistent and persistent problem in the theatre field— the isolation between theatre-makers and practice, especially across national borders.
Theatre knowledge is often limited to how "connected" one is within the field, or else it's information diffuse or behind a paywall. We wanted to make something that could connect theatre-makers to each other absent of hierarchy or resource, and that could share information openly about what theatre is happening where and when, as well as information about the creative teams behind the work. The result is the first version of The World Theatre Map, which launched in January and is currently in a public beta period.
Why does it matter?
What if we could find ways to more efficiently share resources in the theatre field? What if theatre-makers could self-organize around areas of interest or identity, no matter their geography? What impact would that have on the art that is made? Could the theatre become more relevant to our cultural and political discourse? Could we build more empathy in our world? Could we build a better world?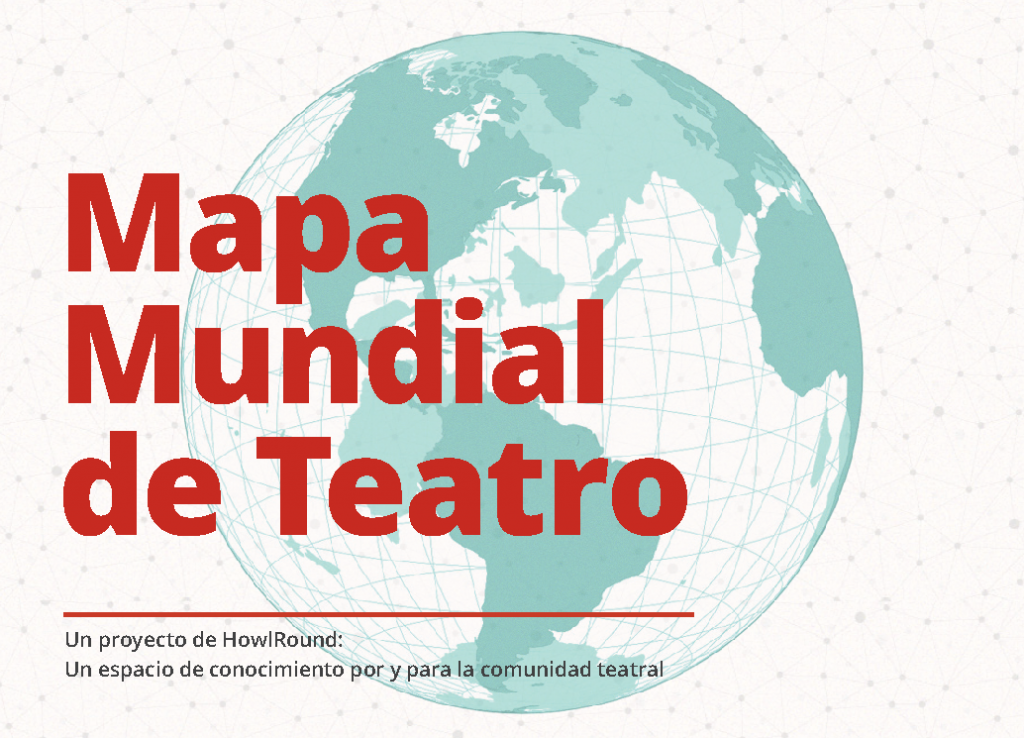 What is it?
The World Theatre Map is a user-generated directory and real time map of the global theatre community. It's a digital commons, free and open to all.
Who is it for?
It's for all types of theatre-makers, theatre companies, and theatre institutions around the world, and anyone interested in theatre as an art form.
What can I use it for?
Anyone can create a user account to contribute (or edit) information on the World Theatre Map. You can create a profiles for individual theatre-makers and/or organizations. These profiles will immediately become a part of the searchable directory. You can add information about specific theatre events and the show profile will link together these events to display the production history of that piece. You can search the ever-growing directory to discover and connect to organizations, people, shows, and events. You can see what theatre is happening today around the world. You can read and watch HowlRound content related to a person or organization on the World Theatre Map.
For folks who feel compelled to participate more deeply in this global endeavor, we've recently issued a call for World Theatre Map Ambassadors to help enhance our outreach efforts and more importantly, to begin shaping the future of this map and its functionality.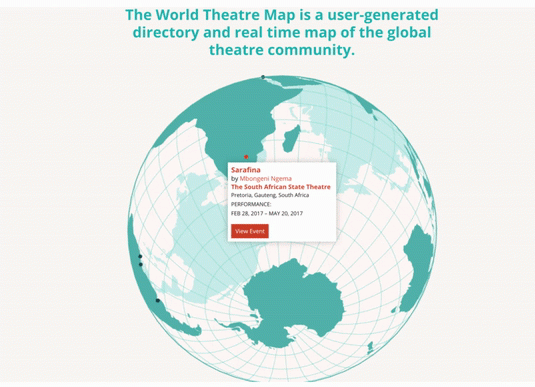 What's Next
We are using this public beta period to solicit feedback from the field about what is working, what should be improved, as well as future features that could be useful. This feedback will shape Version 2 World Theatre Map. This version is in English and Spanish and we hope to expand to more languages in the future.
Posted 30 May 2017
Tags
Related posts