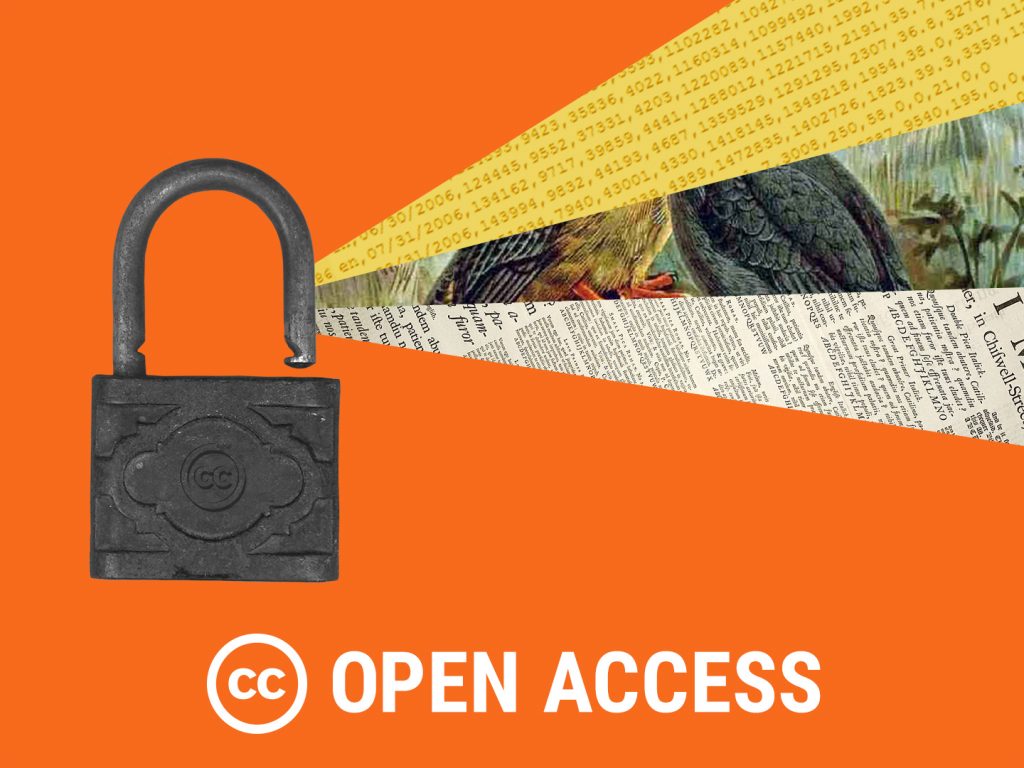 It's Open Access Week, a yearly global event to raise broad awareness about the opportunities and benefits for open access to scientific and scholarly research. Open Access Week—now in its 10th year—mobilises action for progressive policy changes so that researchers and the public get immediate online access to the results of scholarly research and the right to use and reuse those results.
This year's theme is "Open In Order To…"—an invitation to answer the question of what concrete benefits can be realized by making scholarly outputs openly available.
Support our efforts for Open Access – sign up!
For 15 years, Creative Commons licenses and legal tools have been used to share scholarly articles and data on more open terms than the standard "all rights reserved" copyright.
CC licenses provide the legal machinery that helps communicate the rights to use and reuse open access research. According to the Directory of Open Access Journals there are over 2.5 million CC licensed journal articles, with 1.5 million of those licensed under CC BY. CC licensed open access research can be translated into other languages, adapted for use as open educational resources in the classroom, or shared widely on other platforms that champion the spread of knowledge, such as Wikipedia. In addition to the licenses and public domain tools like CC0, CC-powered open access policies and practices are being adopted in a variety of different settings, such as for government funded research.
In the U.S., the Fair Access to Science and Technology Research Act (FASTR) has been reintroduced in both the House and Senate. FASTR would require those agencies that fund $100 million or more per year in external research to provide the public with online access (within 6-12 months) to the scholarly articles that are created through that funding.
Another development in the U.S. related to open access to publicly funded research and data is the OPEN Government Data Act. The bill would ensure that federal government data is "open, available, discoverable, and usable to the general public, businesses, journalists, [and] academics." The legislation would codify the Obama administration's 2013 Executive Order. The bills, the text of which has now been attached to the National Defense Authorization Act (H.R. 2810, S. 1519), would require that "government data assets published by or for an agency shall be made available under an open license or, if not made available under an open license and appropriately released, shall be considered to be published as part of the worldwide public domain."
Not only that, philanthropic foundations, NGOs, and intergovernmental organizations are using open licensing to share the research that they–or their grantees–are creating. For example, the open access policy at the Bill & Melinda Gates Foundation is now in effect (as of January 1, 2017), meaning that researchers that receive money from the foundation must publish their scientific papers and data online under a CC BY license, with zero embargo when it goes live.
Open access policies that promote the sharing of research and data under CC licensing is an increasingly important area for education and advocacy. We need to ensure that the outputs of publicly financed research are shared with the world under open licenses. This means that researchers, scientists, doctors, patients, and the public around the world will get get the access they deserve and need in order to be informed on current scientific research, learn about promising  medical innovations, and collaborate to solve problems. 
Follow along with the Creative Commons blog, Twitter, and Facebook this week, and be sure to tag and share your posts with the #OAweek hashtag.