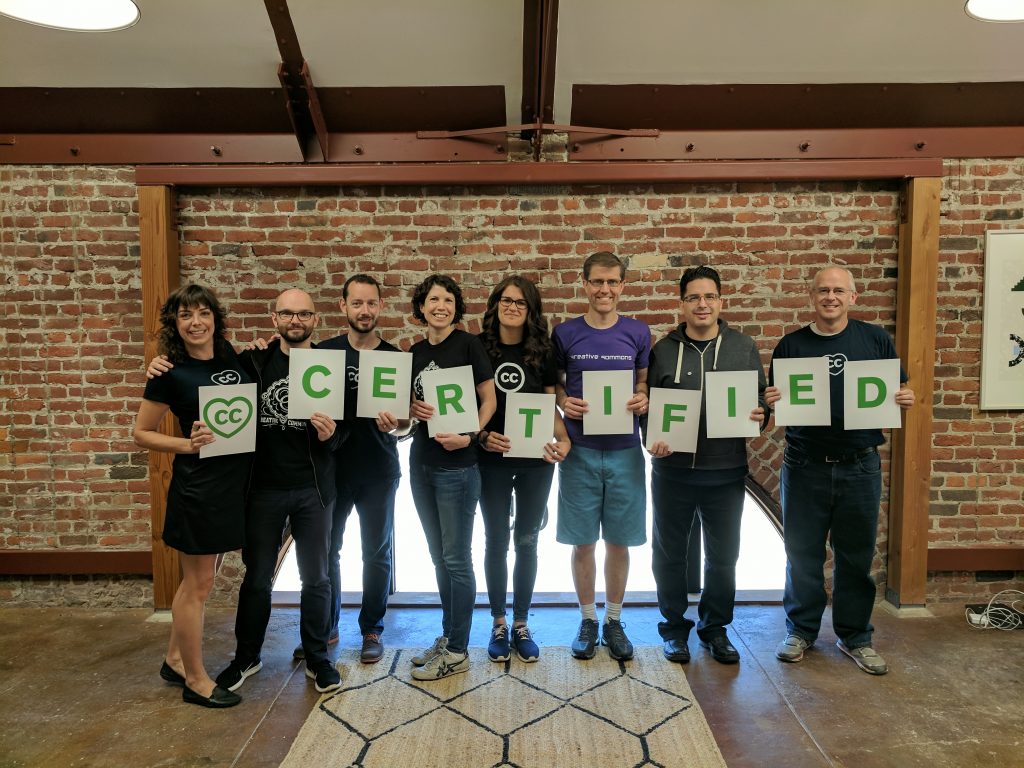 Today marks day one of the beta version of the Creative Commons Certificates program, a project designed to provide people the skills and expertise they need to implement and advocate for open licensing around the world. We are thrilled to have 50 remarkable people from nearly 20 countries in the beta cohort. The group includes: university librarians, Wikipedians, digital rights activists, educators from all levels, lawyers, and more. This diverse cohort with varying expertise will help us shape the CC Certificate program for its official launch later in 2018.
The beta will be led by David Wiley, a long-time CC fellow and all-around expert on all things open. The cohort is divided into two tracks — one for educators and one for librarians. The program will be run as a private online course on Canvas. The course content includes a mix of reading, videos, quizzes, and creative assignments staggered over a 12-week period. We'll also be asking the cohort to give us weekly feedback on the course, so we can improve it as we go. At the end of the 12 weeks, the cohort will be the first people officially "CC Certified."
The CC Certificates program has been under development for more than two years and involved extensive work by many on the CC staff and beyond. Special thanks to Paul Stacey, David Wiley, Alan Levine, Kelsey Merkley, Olga Belikov, Kamil Śliwowski, Diane Peters, Eric Steuer, Cable Green, Rob Myers, Jennie Rose Halperin, and Ryan Merkley for their work and leadership. Special thanks to the Gates Foundation and Institute for Museum and Library Services for their project support.
And of course, thank you to all of you in the beta cohort for taking time out of your busy lives to participate in this process and help us make the CC Certificates program as good as it can be when we open it to the world.
For news about the CC Certificates program as we prepare the official launch, please join the CC Newsletter.