CC Working with Flickr to Protect the Commons
About CC
Flickr is one of the most important platforms to host and share CC licensed works on the web, and over 400 million of the photos there are CC licensed – representing over a quarter of all CC licensed works on the web. When Flickr was acquired by online photography service SmugMug last year, we were excited to see that a family-owned values-driven company had purchased it.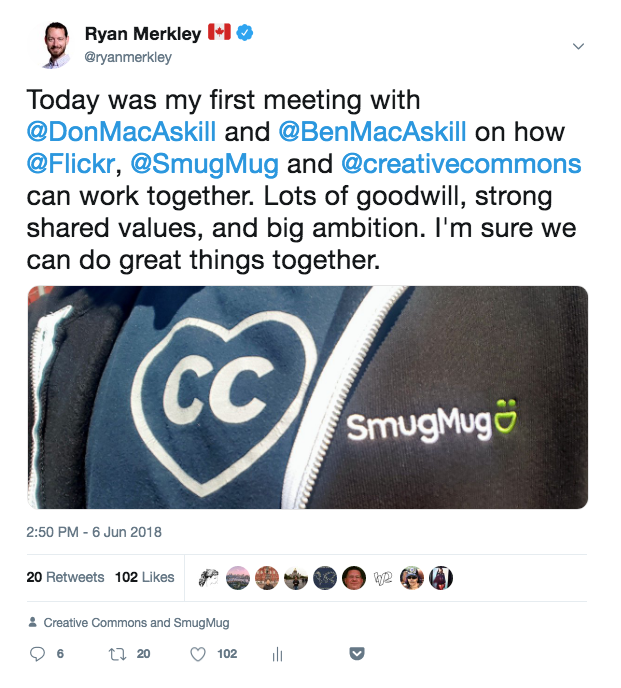 When I visited the SmugMug offices, I met a group of people with a deep passion for photography communities and a love for Flickr. They were also worried about its future after many years of neglect and a lack of a viable business model. They were committed to getting the service back on track — doing all the necessary back-end engineering, fixing things that users hated like Yahoo! login, and protecting and expanding the Commons.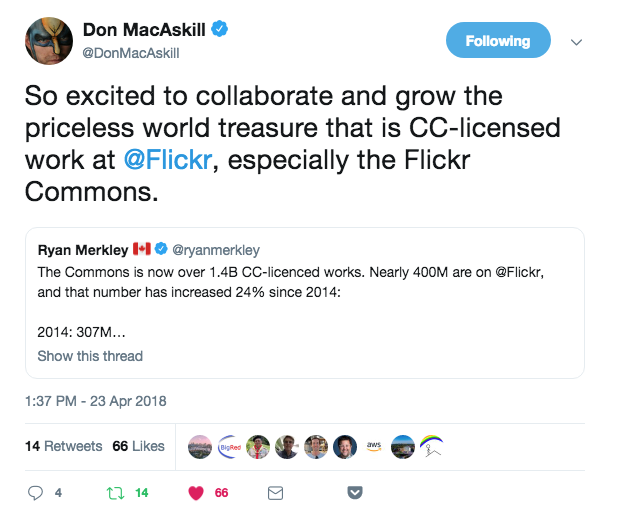 For the first time in a long time, I was optimistic about Flickr and its future. I still am.
Today, Flickr announced that they will be limiting the number of photos in their free accounts to 1,000 images, and offering an extended Pro service for $49.99 a year. Users have 3 months to consider their options. Many users are concerned such a limit on free account capacity might cause millions of CC images to be deleted from the Commons. A lot of people have reached out to us directly and asked what we can do. I'm confident that together we can find solutions, if we assume goodwill and bring our collective creativity to the problem.
Creative Commons is working closely with Flickr and its parent company SmugMug to find ways to protect and preserve the Commons, and ultimately help it grow and thrive. We want to ensure that when users share their works that they are available online in perpetuity and that they have a great experience.
At the same time, I think it's fair to say that the business models that have powered the web for so long are fundamentally broken. Storage and bandwidth for hundreds of millions (if not billions) of photos is very expensive. We've all benefited from Flickr's services for so long, and I'm hopeful we will find a way forward together.
I'm glad that Flickr hasn't turned to surveillance capitalism as the business model for its own sustainability plan – but that does mean they'll have to explore other options. No one wants to see works from the Commons deleted, and we'll be the first ones to step forward to help if that ever were to happen.
I have confidence in Don and Ben and the SmugMug and Flickr teams: they want to do right for the Commons, and they understand how deeply CC and the photo Commons is integrated into the goodwill that Flickr has retained over all these years. We welcome your ideas on how we can help Flickr support the Commons, and hope we'll be able to share something with you soon.
01 November 2018
Related posts