Meet Your New Global Network Council Executive Committee!
Community
In December 2020 the Creative Commons Global Network Council (GNC) voted on the new Executive Committee (ExCom). The ExCom took up its work in January 2021 and will be working throughout the next year and beyond by supporting the Network, fostering and strengthening connections, and encouraging activities around the new CC Strategy. 
Meet the six elected members of the ExCom below! 
---
Susanna Ånäs (2021-2022 term)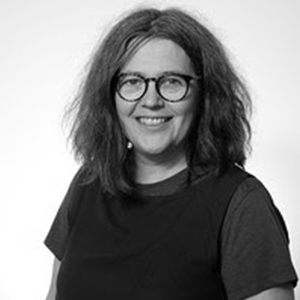 Susanna is a photographer and media artist by background. She works with Open GLAM at Avoin GLAM, a joint effort of Wikimedia, Open Knowledge and Creative Commons in Finland (for which she is the GNC representative). Through this collaboration, we hope to explore the boundaries of Open Access when it comes to Traditional Knowledge or personal information. She develops Wikidocumentaries, a microhistory platform and a maker space for citizen historians. She likes weaving linked open cultural heritage data and personal memories into stories with the help of Wikibase and Wikimedia projects. Her recent projects include arranging the online cultural hackathon Hack4OpenGLAM at the Creative Commons Summit 2020, the initiation of a local history wiki Paikallishistoriawiki and a local archiving project The Central Park Archives in the neighbourhood of Maunula, Helsinki.
Franco Giandana – the new ExCom Chair (2021 term)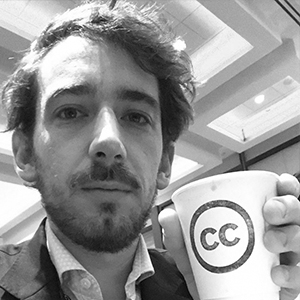 Franco is a long time contributor to the Open Movement ecosystem, working at the Unviersidad Nacional de Córdoba as a Coordinator por Public Innovation, developing open technology to foster civil participation in local governments. As a private lawyer, he has participated in national and international cases representing artists and authors in different industries, such as the film, music or street art industries. Recently, he joined the Fundacion Via Libre as a legal and policy analyst and is currently working on a LACNIC funded project to counteract abusive DMCA content moderation in internet platforms in Latin America. He is the GNC representative for the Creative Commons Argentine Chapter.
Arturo Sánchez Pineda (2021-2022 term)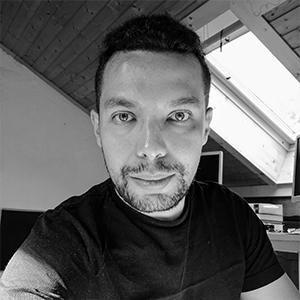 Arturo is a Venezuelan researcher (PhD) in physics, computer sciences and education. He lives in Europe and develops his professional activities at CERN, LAPP and ICTP in Switzerland, France and Italy, respectively. Some of the relevant activities in the OER area are the management of the ATLAS Open Data project for Education at CERN, the coordination of the CEVALE2VE, and member of the EU Horizon 2020 project ESCAPE, and the EU ERASMUS+ project LA-CoNGA physics. He is also the co-founder and GNC representative of the Venezuela Creative Commons Chapter (founded in 2018) and is working on the re-establishment of a Creative Commons Chapter in Switzerland (2021). In general, he always tries to teach and outreach what he learns. In his opinion, the best way to contribute to the Creative Commons objectives and society has been through education.
Irene Soria  (2021-2022 term)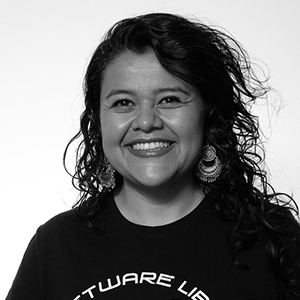 Irene is a PhD candidate in the Feminist Studies Department at Universidad Autónoma Metropolitana in Mexico City. She is a part-time faculty member, academic, consultant, graphic designer and activist for the free software / free culture movement since 2009. Irene decided to explore and study her own practices when migrating to the exclusive use of free software as a graphic designer, which led her to the in-depth analysis of open knowledge, free access, the Commons and above all: social sciences crossed by feminism and decolonial studies. Around these topics, she has written a degree thesis, academic and general interest articles, books and compilations, as well as attended and presented at conferences in many countries. In 2018, she was invited to re-found the Creative Commons Mexico Chapter, which she represents at the Global Network Council, in addition to being a member of the CC Global Network Council Membership Committee and, lately, part of the ExCom.
Alek Tarkowski (2021 term)
Alek is the Strategy Director of Open Future Foundation, a European think tank for the open movement. He is a sociologist, activist and strategist. Since 2004 he has been active, in Poland and globally, in organizations and social movements building an open internet. His focus has been on copyright, commons-based approaches to resource management and intellectual property. His interests include digital strategies for societies, regulation of emergent technologies, digital skills and openness of public resources.
He is the co-founder of Centrum Cyfrowe, a Polish think-and-do tank supporting open, digital society, where he currently chairs the Oversight Board. He also co-founded Creative Commons Poland, Communia (the European Association on the Digital Public Domain) and the Polish Coalition for Open Education (KOED). He has co-chaired the strategic process for the new Creative Commons Global Network Strategy. He is an alumnus of the Leadership Academy of Poland (Class of 2017), in 2016 he was named New Europe 100 Challenger.  Member of the Steering Committee of Internet Governance Forum Poland.  Formerly, member of the Board of Strategic Advisors to the Prime Minister of Poland (2008-2011), member of the Polish Board of Digitisation, an advisory body to the Minister of Digitisation (2011-2016) and Junior Fellow at the McLuhan Program on Culture and Technology at the University of Toronto.
He co-authored a range of Polish strategic documents, including the strategic report "Poland 2030", the "Digital Poland" strategy and the Polish official long-term strategy for growth. He advised as well multiple public institutions and civil society organizations on digital strategies and projects. Co-author, with Mirek Filiciak, of a collection of essays titled "Two zero. Alphabet of new culture and other texts". Lecturer at Artes Liberales Faculty at University of Warsaw and SWPS University of Social Sciences and Humanities. Member of the Advisory Board of the Commonwealth Center for Connected Learning, School of Ideas SWPS and CoderDojo Polska.
Tomo Watanabe (2021-2022 term)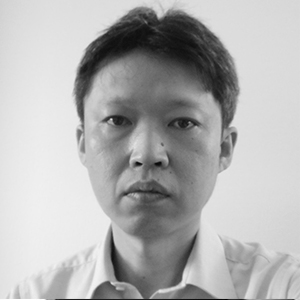 Tomo is a long-time member of the Creative Commons Japan Chapter, involved in its launch circa 2003 and continuously active since 2007. He has been leading the Japan team while being involved in license porting and translation, open data, copyright reform advocacy, and other activities. He is an academic at GLOCOM, the International University of Japan where he also manages the research division. His interests include social and policy issues related to openness, such as open data, open innovation through FabLab, multi-stakeholder policymaking process, open collaboration on Wikipedia, open strategies, open network infrastructure policies. He co-founded Open Knowledge Foundation Japan and was once a Wikipediholic. He holds a PhD from Indiana University.
The ExCom also has three CC positions. These are filled by CC's CEO Catherine Stihler, CC's Network Manager, and CC's Board member Delia Browne. 
Image credits: Susanna and Irene: Sebastiaan ter Burg under (CC BY 2.0); Franco, Arturo, Tomo, and Alek provided their photos. 
16 March 2021
Tags
Related posts