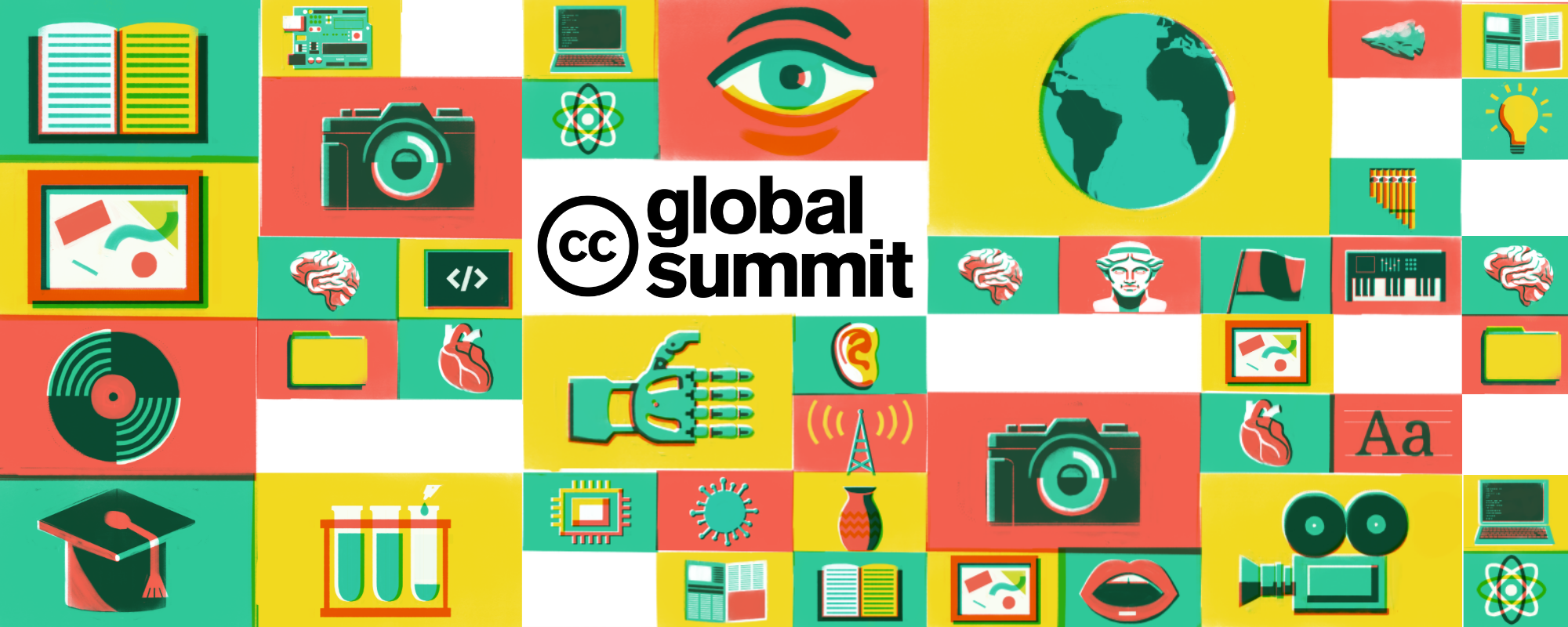 Exciting news! Registration for the virtual 2021 CC Global Summit is now open! 
It's a special year because Creative Commons is turning 20! The 2021 CC Global Summit is shaping up to be one of our biggest, boldest events yet, so join us 20-24 September for a week of discussion, collaboration, creativity and community building. Whether you are new to the community or a long-time contributor, the Summit has something for you! 
For our second virtual Summit, we are building on our language supports, including live captioning of our major program elements. Soon we'll open our first-ever Summit Access Fund – small dollar grants to help our community members and presenters cover internet- and technology-related costs to attend the event.
In order to deliver an equitable event that reflects the diversity of our community, we will be introducing a pay-what-you-can model for registration. If you have the means to do so, please consider contributing towards your ticket, which will help support those who cannot. We want to be clear that everyone will receive the same full access to the event and all of its features, no matter which pay-what-you-can ticket you select. 
Summit Program 
Whether you are an activist, advocate, librarian, educator, lawyer, creator, or technologist, the 2021 Summit Program has got you covered. 
We are thrilled to announce our keynote speakers who are joining from all over the world, sharing their work in open data, science and health, software and law. 
The Hack4OpenGLAM returns this year with more ways to get involved! It's an opportunity for the GLAM (galleries, libraries, archives and museums) community to learn, work, and create with one another to improve open access to cultural heritage. Thanks to our partners AvoinGLAM and the Wikimedia Foundation for their support. 
This year we are introducing a lineup of panel presentations which will feature thought leaders and community members for discussions on emerging trends and innovations in the open ecosystem. It will be a celebration of all we've accomplished in the last 20 years, and a look forward to what the future holds. 
Our volunteer Program Committee is hard at work curating the community-driven program, and the full 5-day program will be published at the beginning of August. Stay tuned! 
Follow along on Twitter for our latest updates.
Interested in sponsoring the 2021 CC Global Summit? We're currently seeking sponsors!