It's the start of a new month, which means a new episode of CC's podcast, Open Minds … from Creative Commons!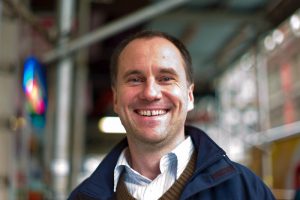 Our guest on this episode is Albert Wenger, managing partner at Union Square Ventures, a thesis-driven venture capital firm based in New York City. USV has invested in over 100 companies that use the power of the internet to re-shape markets, including Twitter, Etsy, Stripe, Tumblr, Meetup, and Kickstarter, among others. Earlier this year, USV announced a new $162 million Climate Fund focused on investing in "companies and projects that provide mitigation for or adaptation to the climate crisis." In this episode, we delve into the topic of Climate Change, from what the average person can start doing today to the importance of openness and cross-sectoral collaboration and partnership to find effective solutions.
Albert is also the author of the book World After Capital, an evolving digital book project that explores a set of megatrend shifts as the global economy moves from the Industrial Age to the Knowledge Age. We discuss the open approach he adopted in writing and editing this book and get the latest updates on its progress. The book is free and available at worldaftercapital.org under a Creative Commons license.
Please subscribe to the show in whatever podcast app you use, so you don't miss any of our conversations with people working to make the internet and our global culture more open and collaborative.