Happy Friday Creative Commoners! There are only 10 more days until this year's virtual CC Global Summit, on September 20-24.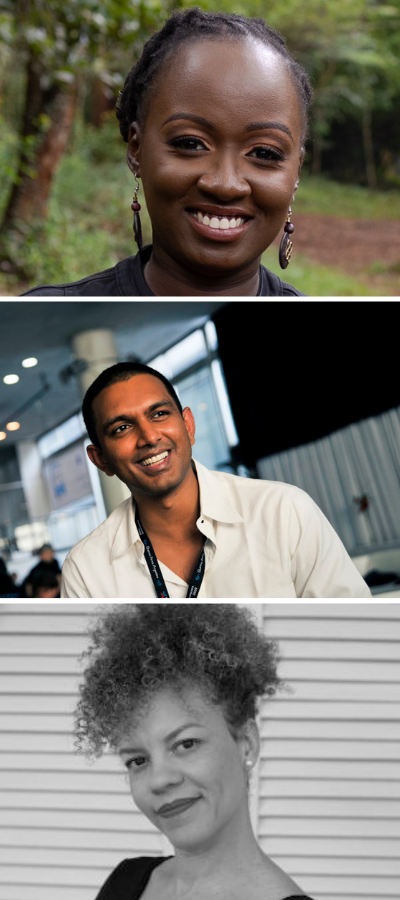 In anticipation of the Summit, we're doing something a little different in this episode. Pack your bags and prepare for a short (audio) tour around the world, join CC's Ony Anukem as she speaks to three of our wonderful Summit keynote speakers. First up in Nairobi, Kenya, where we sit down with Angela Oduor Lungati, Executive Director at Ushahidi. Ushahidi is a global non-profit technology company that builds tools for democratizing information, increasing transparency and lowering barriers for individuals to raise their voices. Angela was also recently appointed to the Creative Commons Board of Directors.

Next, we'll arrive in Bangalore, India, where you'll hear from Shuttleworth Fellow and Coordinator of the AccessIBSA project, Achal Prabhala. AccessIBSA is a project set up to expand access and speed up the discovery of new drugs in India, Brazil and South Africa. Our final stop on the tour will be in Rio de Janeiro, Brazil, where we will catch up with Cecília Olliveira, Executive Director of Fogo Cruzado. Fogo Cruzado aims to expand a community-driven open data platform and reduce the impact of armed violence to build a more just society. She is also a fellow of the Shuttleworth Foundation.
Are you ready for an adventure? Get to know our Summit keynote speakers, as we talk about their work, what drives them and what they are most excited about ahead of this year's CC Global Summit.
Please subscribe to the show in whatever podcast app you use, so you don't miss any of our conversations with people working to make the internet and our global culture more open and collaborative.
P.S. If you haven't listened to Episode 5 of Opens Minds yet, it features another one of this year's keynote speakers, Audrey Tang, Digital Minister of Taiwan.