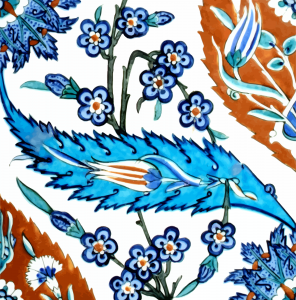 On January 1, 2022, and throughout the month of January, Creative Commons (CC) is celebrating Public Domain Day, welcoming copyright works into the public domain, where they become freely available for the public to use, reuse and modify. 
As part of our Open Culture / GLAM program's celebration of Public Domain Day, we are reaching out to practitioners and experts working in galleries, libraries, archives and museums (GLAMs) to help create a clearer picture of the use of CCs' public domain tools, CC0 and the Public Domain Mark (PDM). To do so, we are collecting information on understandings, issues, needs, wishes and expectations via a short survey in English, French and Spanish. 
📌  Take our survey in English.
📌  Répondez à notre sondage en français.
📌  Responde a nuestra encuesta en español.
Answers will inform CC's license stewardship mandate and ensure the tools continue to respond to GLAMs' concrete needs. 
The survey is open until 15 February, 2022.
Help us reach out to institutions from around the world: please share this call for information widely with your networks. Here's a tweet you can retweet or adapt for your own social channels in English, French and Spanish.