Today the United States White House Office of Science and Technology Policy (OSTP) issued dramatic guidance to all US federal agencies: update all policies to require that all federally funded research and data is available for the public to freely access and re-use "in agency-designated repositories without any embargo or delay after publication."
Creative Commons celebrates this big news along with the wider open community that we have worked with for so long to ensure publicly funded resources are freely available and openly licensed (or dedicated to the public domain) by default. The public deserves to have uninhibited, equitable and immediate access to use and re-use the research, data, educational resources, software and other content it funds. Our collective ability to create and share digital public goods to create a better world requires it. This new OSTP guidance realizes essential elements of that vision.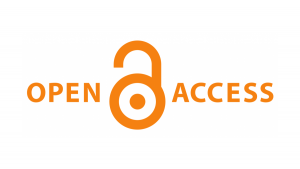 Importantly, this memo removes the current 12-month embargo period for access to federally funded research, and it makes the research data openly available in machine readable formats. All US agencies have up to three years to fully implement their updated policies, including ending the optional 12-month embargo. See OSTP's blog posts for more detail on this historic announcement (1 / 2 / 3).
This action is in line with the UNESCO Recommendation on Open Science and brings the US Government in line with other governments who have established open access policies and principles to ensure their public investments support the public good.
The US government spends over $80 billion each year funding research in order to cure diseases, mitigate climate change, advance green energy, and more. Governments around the world do the same. Yet the copyright to publicly funded research is often turned over to commercial journals, placed behind paywalls, and then sold back to the public which has already paid for it. This model has always been unacceptable, and the need for governments to ask commercial journals to provide temporary open access to COVID-19 and monkeypox research has made it even more so.
Beyond systematically opening access to existing knowledge, the OSTP memo also requires US federal agencies to expand who contributes to new knowledge. As our colleagues at SPARC explain, the guidance "asks agencies to take measures to reduce inequities in both the publishing of and access to federally funded research publications and data, especially among individuals from underserved backgrounds and those who are early in their careers."
Working to establish inclusive, just and equitable knowledge is at the heart of CC's strategy to go beyond just sharing to enable better sharing. If we want to solve the world's most pressing problems, knowledge about and contributions to those problems must be open. How can we possibly come up with global solutions for climate change, cancer, poverty, clean water and more if everyone is not able to access and contribute to the research, data and educational resources about these challenges? Answer: we cannot.
This OSTP policy memo is a significant win for open access research, and we hope more national governments around the world implement similar open policies. This is a critical step toward the scientific knowledge sharing model we all need, and there is more work to do. If we want to move beyond mere access and towards better sharing of the knowledge we collectively produce and use, we need to work toward (1) open licensing to ensure open re-use rights, and (2) community owned and managed public knowledge infrastructure.
Open Re-Use Rights
CC has, for 20 years, called for open access research policies that require the CC BY license on research articles, CC0 on the research data, and a zero embargo period. The OSTP memo does not specifically call for open licensing, but instead indicates agency plans should describe: "The circumstances or prerequisites needed to make the publications freely and publicly available by default, including any use and re-use rights, and which restrictions, including attribution, may apply." While this is a good start, CC looks forward to working with the ​Subcommittee on Open Science (which will decide which agency public access plans are compliant with the new guidance) and to provide direct support to US agencies on best practices for open licensing and attribution as they update their public access plans. By requiring full re-use rights, publicly funded research outputs can be broadly shared and analyzed by other experts and technology to fully leverage taxpayer investments.
Public Knowledge Infrastructure
As the scholarly research community and libraries continue to struggle with high subscription fees and/or expensive article processing charges (APCs), Diamond Open Access is emerging as an interesting model for ensuring inclusive and equitable access to both read and submit research articles to community / academic owned and maintained open infrastructure. CC recently endorsed the Action Plan for Diamond Open Access. CC looks forward to partnering with governments, civil society organizations and researchers to examine and redesign unjust, inequitable knowledge systems, and guide open communities to new, equitable open knowledge models that are designed for the public good. We'll be writing more about Diamond Open Access and Diamond Open Education models in future posts.
As we continue to work toward fully open re-use rights in every country and global public knowledge infrastructure, Creative Commons congratulates the Biden-Harris Administration for their ongoing leadership on this critical policy issue. CC stands ready to support OSTP and US agencies as they update and implement their open access policies over the coming years. For support from Creative Commons, please contact: Dr. Cable Green, Director of Open Knowledge.