As part of our #20CC anniversary, last year we joined forces with Fine Acts to spark a global dialogue on what better sharing looks like in action. Our #BetterSharing collection of illustrations was the result — we gathered insights from 12 prominent open advocates around the world and tasked 12 renowned artists who embrace openness with transforming these perspectives into captivating visual pieces available under a CC license.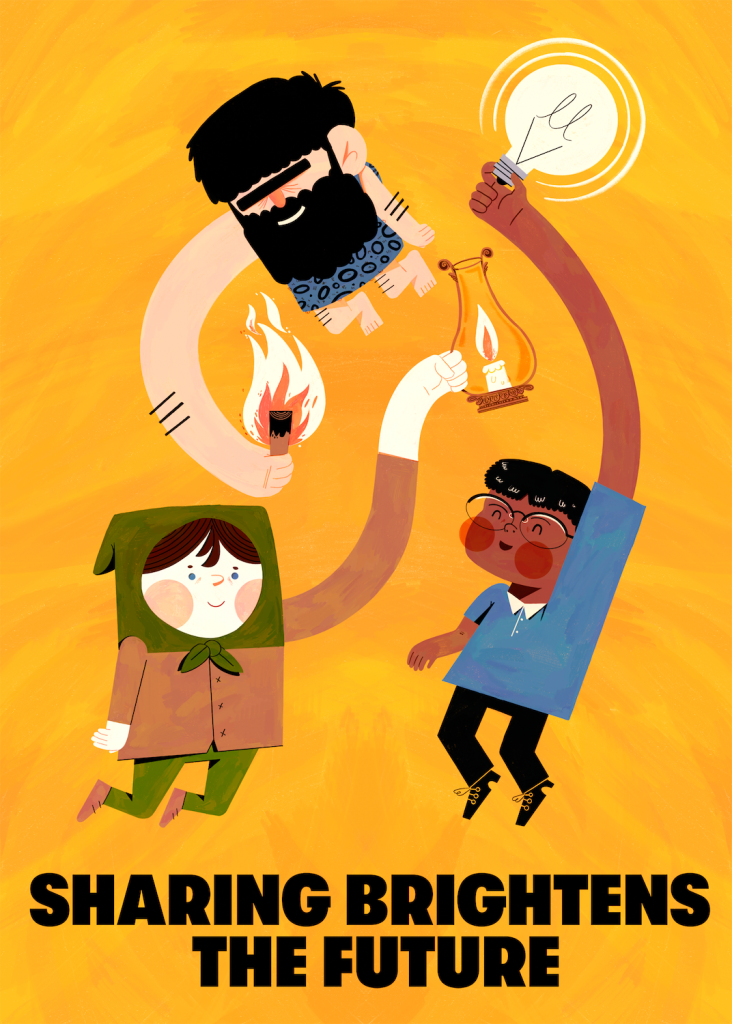 Each month throughout 2023, we will be spotlighting a different CC-licensed illustration from the collection on our social media headers and the CC blog. For February, we're excited to showcase "Sharing Brightens The Future" by Bulgarian illustrator and graphic designer, Teo Georgiev. The piece, licensed under CC BY-SA 4.0, was inspired by a quote from Biyanto Rebin, an open knowledge advocate and Indonesian Wikipedian:
"Sedikit demi sedikit, lama-lama menjadi bukit (meaning: many a mickle makes a muckle).

An Indonesian proverb with the meaning of collaboration spirit, when we do a continuous effort little by little, it will eventually become bigger in the future. This is what happens when we share our resources, our works to the public, they will have a greater impact, since sharing can empower other people, sometimes the ones who are left behind, the underprivileged."
Meet the artist: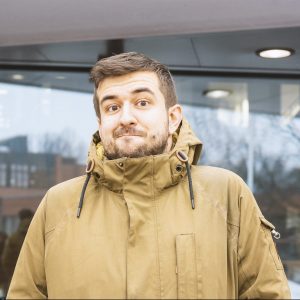 Teo Georgiev is a Bulgarian illustrator, designer and artist based in Helsinki, Finland. He has received a BA in Graphic Design from Coventry University (UK) and is currently pursuing an MA in Visual Narrative at Aalto University (Finland), where he explores the intersection of comics and migration studies. From children's books through to editorial illustrations and advertising, Teo draws playful characters, surreal stories and whimsical environments, which he then intertwines with inspiration collected from nature, culture and history. His style is a combination of naïve shapes, organic forms and bold colors. His list of past clients includes WWF, Habitat for Humanity, Converse, InVision and Ladybird Publishing, as well as boutique businesses and NGOs.
Follow Teo on Instagram: @teowithdoodles
Follow Teo on Twitter: @teowithdoodles
The full #BetterSharing collection is available on TheGreats.co to be enjoyed, used and adapted, and then shared again, by anyone, forever. View the full collection >>