As part of our #20CC anniversary, last year we joined forces with Fine Acts to spark a global dialogue on what better sharing looks like in action. Our #BetterSharing collection of illustrations was the result — we gathered insights from 12 prominent open advocates around the world and tasked 12 renowned artists who embrace openness with transforming these perspectives into captivating visual pieces available under a CC license.
Each month throughout 2023, we will be spotlighting a different CC-licensed illustration from the collection on our social media headers and the CC blog. For June, we're excited to showcase "Share Freely, Openly, Like We Share Air" by Hust Wilson. The piece, licensed under CC BY-SA 4.0, was inspired by a quote from David Moinina Sengeh, Education Minister and Chief Innovation Officer of Sierra Leone and TED Senior Fellow:
"To share anything freely and openly, much like we share air, is to be alive."
Meet the artist: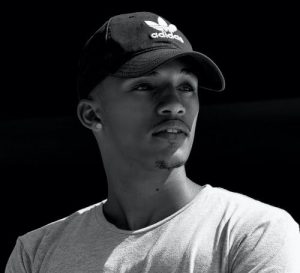 Huston Wilson, known as Hust Wilson, is an Art Director and Designer based in Johannesburg, South Africa. He grew up learning different design skills to improve his knowledge on the history of design, but has an aesthetic for typography and illustration. With a profound passion for design, Hust has established himself as a masterful artist, renowned for crafting captivating artworks that convey compelling stories. "Always improve yourself and get out of your comfort box" are words constantly employed within his mind.
Follow Hust on Instagram: @hustwilson
Follow Hust on Behance: @hustwilson
The full #BetterSharing collection is available on TheGreats.co to be enjoyed, used and adapted, and then shared again, by anyone, forever. View the full collection >>
Posted 01 June 2023
Tags
Related posts