Creative Commons Turkey Joins the CC Affiliate Network
Uncategorized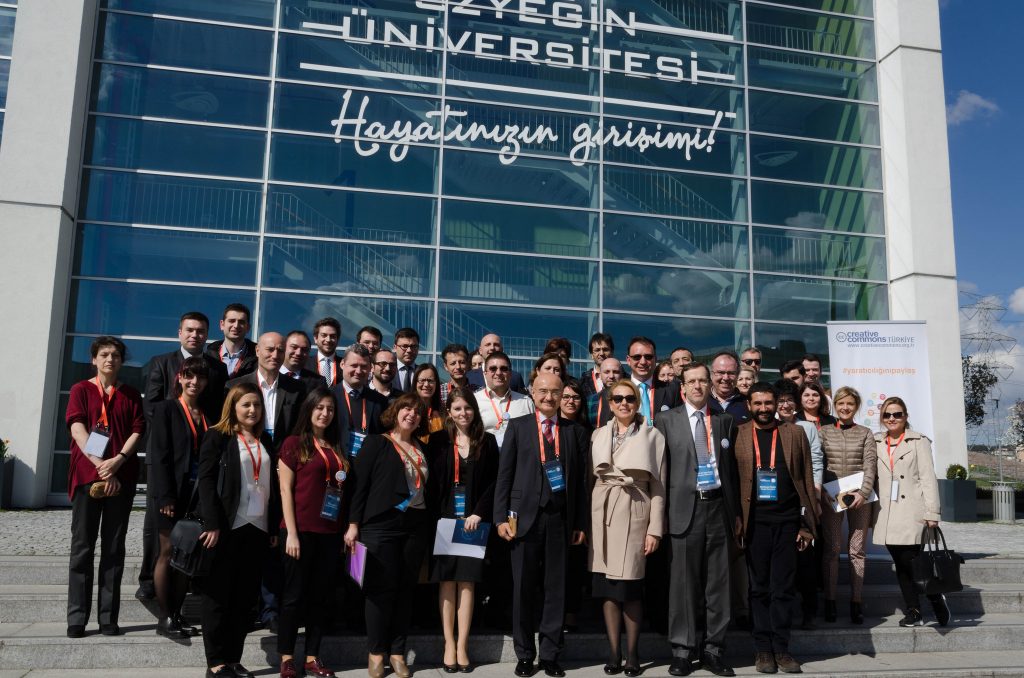 Creative Commons Türkiye Lansmanı (CC BY-SA)
Last week, on March 11 2016, Creative Commons Turkey was officially launched during an event at Özyeğin University in Istanbul. Creative Commons is extremely proud and happy to have CC Turkey join the affiliate network, and we want to congratulate the whole team for their efforts over the last year to accomplish this.
We hope and expect that the CC Turkey team will play a pivotal role in the region, and we are looking forward to working with them on the translation of the licenses into Turkish and for the organisation of CC-related events!
Hoşgeldiniz CC Türkiye!
-Gwen Franck, Regional Coordinator Europe
—
Reposted from Creative Commons Türkiye:
The Creative Commons Turkey launch event was held in Özyeğin University on Friday, March 11 with the theme of #shareyourcreativity. The event featured a large number of guests including legal professionals, IT experts, researchers, educators and librarians.
We are pleased to announce that Creative Commons Turkey is now a part of the global CC community.
The event offered a rich program of exciting, horizon-broadening speeches and enlightening discussions. In the spotlight of the discussions of open society, free society and copyrights reform and culture of sharing which Creative Commons represents and is therefore a natural part of it. The use of Creative Commons licenses will make great contributions to the development of these dynamics in Turkey. The launch event was a step towards identifying the points of resistance and gaps in adopting the culture of sharing in the Turkish society and building a legal infrastructure for it.
Sharing and dissemination of intellectual, cultural and artistic outputs to wider audiences are unprecedented elements of a creative, innovative, well-educated, sophisticated and free society. In recognition of this fact, Creative Commons Turkey, under the leadership of Özyeğin University, will continue to work unflaggingly to enable and promote the use of CC licenses in collaboration with all stakeholders. You may follow up on our activities at creativecommons.org.tr and @ccturkiye.
We invite you all to share your creativity with CC licenses.
Please visit the program page for the presentations and videos of the Creative Commons Turkey launch event. [Photos from the event are available on Flickr.]
Posted 17 March 2016
Related posts