In March we hosted the second Institute for Open Leadership. In our summary of the event we mentioned that the Institute fellows would be taking turns to write about their open policy projects. This week's post is from Dr. Jane-Frances Agbu from the National Open University of Nigeria. We also interviewed Dr. Agbu about her work in September.
---
My name is Dr. Jane-Frances Obiageli Agbu. I am from Onitsha, a small but vibrant town in the Eastern part of Nigeria in West Africa. I work with the National Open University of Nigeria (NOUN). I was the Head of NOUN-OER unit from 2014 till July 2016. Currently, I am the Dean of Faculty of Health Sciences of NOUN, which gives me the opportunity to focus on OER-Health. I am also an Associate Professor of Clinical Psychology.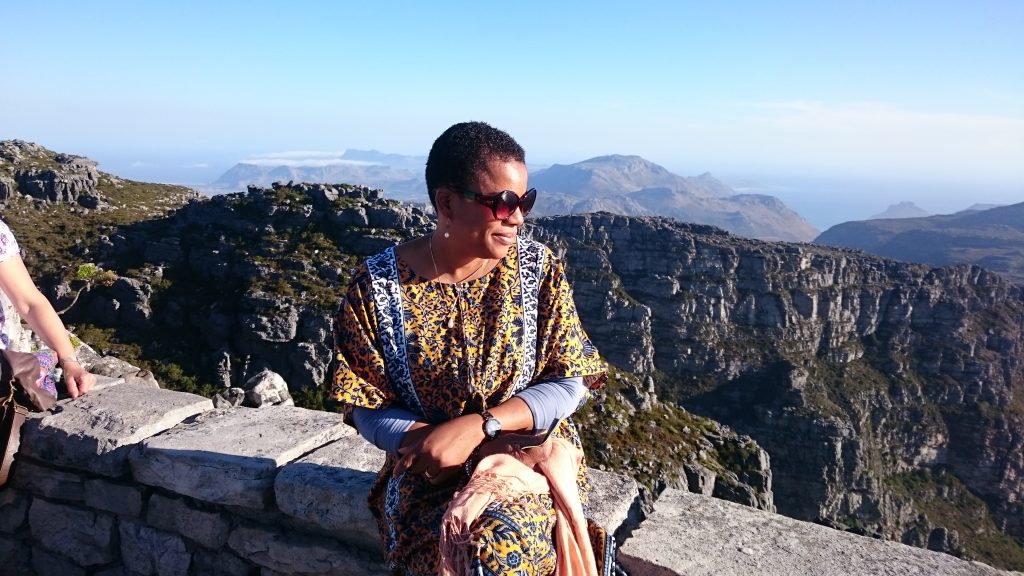 Photo by Jane-Frances Agbu, CC BY.
It is natural to view anything that is 'open' and 'freely available' with a sort of hesitation or anxiety. It is also natural to presume these types of resources to be of less quality because of our contemporary instinct that almost everything should be paid for, and that the more these materials are hoarded, the pricier they will be. The open movement, with its initiatives around 'Open Education', 'Open Access', and 'Open Educational Resources', can make many people very uncomfortable.
I embraced the concept and practices of Open Education in 2006 when I joined the National Open University of Nigeria. Back then, I was a mother of three very young, and I needed to work close to home. NOUN was just five minutes away from my home. It was a perfect situation, and with very minimal knowledge about open education, I applied and got a job there. At the time, NOUN then was just three years old. However, they offered robust training for new entrants in the open education space, since the concept and practice was relatively new in Nigeria.
My friends and colleagues, who were so used to the conventional face-to-face mode of education, were disappointed with me. They asked me, 'What is "open" about the open university?' and said, "You should seek appointment in a 'normal' university in order to be respected and advance your career". these comments were both troublesome and motivating. I wondered whether I made a mistake joining NOUN, but a chance encounter in an elevator with one of our students got me thinking. He simply asked, 'Do you work here?', and when I nodded my head, he said 'thank you for giving me the opportunity to work and learn'. It was heartwarming, and 10 years later I am happily still an advocate of open education.
I became more involved in the Open Educational Resources movement in 2013. It was another chance encounter because the invitation to the workshop that introduced me to OER was initially meant for a senior Professor at my University, but he was busy and I was asked to attend. The workshop took place in Abuja, Nigeria and was organized by the Commonwealth of Learning (COL) in collaboration with UNESCO and the Economic Community of West African States (ECOWAS). There, I met Abel Caine of UNESCO and Alex Gakuru of Creative Commons. Alex said something that really stuck with me: "We are Africans, we live communal lives, we cook together, we work together. It is in us to share, so why are we not sharing knowledge?" I was incredibly captivated with this statement, and I wrote a long proposal to my institution on the need to embrace OER. A year and half later, I was asked to champion OER within NOUN. With support from UNESCO, we were able to organize an OER workshop to educate policy makers, university faculty, and course content developers. In December 2015 we shared our experiences with the Federal government of Nigeria.
You'll see that my journey toward embracing open education and Open Educational Resources has not been a straightforward one, but it is a life that leaves me with smiles and appreciation. Mysteriously, it appears that some angels have crossed my path in this journey and further helped me to understand the beauty of opening up knowledge for common good.
While pondering on the palpable anxiety for the 'open' movement, let me share with you a bit more of my thinking:
Naturally, with whatever knowledge we have, we want to be the "sage on the stage rather than a guide on the side". This famous statement from Allison King brings back floods of memories for me. I can still visualize my former professors speaking eloquently in class, filling students with respect and awe. I felt anxious and wondered if I could ever get to be as knowledgeable as my professors. They were knowledge personified. But for me, open education has demystified this sort of reverence toward dissemination of knowledge. Open Educational Resources—with its five Rs (retain, reuse, revise, remix, redistribute) and the flexible license options of Creative Commons—has humanized and democratized teaching and learning. Surely there are some that still believe in sole ownership of knowledge. Those people will continue to feel threatened by the 'open movement', but we've seen the incredible opportunities of open education, and we'll continue on our path.
Some are also hesitant to share knowledge because of fear of scrutiny. This of course is a natural instinct (no one likes to be criticised), but overcoming this shows that you view criticism as an avenue of learning and improvement. I think we will come to see that the costs of being 'closed' are much greater than the costs of being 'open', and that in the long run 'open' will be more personally gratifying, and help the most people.
Also, is it possible that this initial anxiety toward being more open is triggered by the desire for conformity? It is a lot easier to move with the popular opinion, while advocates of OER and other open initiatives are still in the minority. But we must realize that it takes courage to walk with the less-traveled crowd. And we will realize that we are not alone, and that there is an increasing support network of educators, students, and advocates to rely on and collaborate with.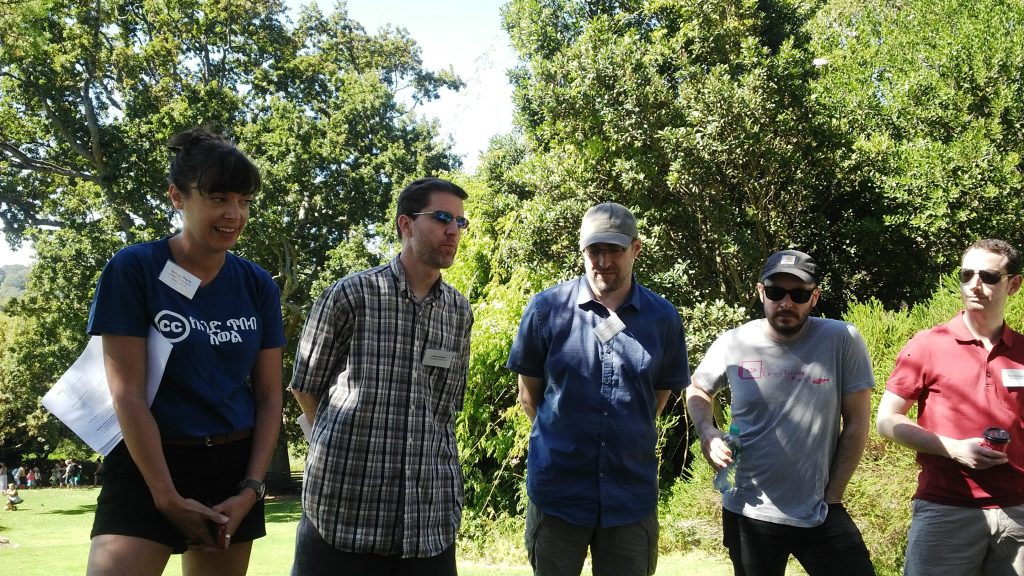 Photo by Jane-Frances Agbu, CC BY.
In March 2016, I was selected as one of the participants for Institute of Open Leadership (IOL2). I met other beautiful individuals that share a similar vision for 'open'. In a lush garden up high in mountains of Cape Town, we shared our experiences, our projects, and open policy plans. The beauty remains with me as we continue to receive guidance from our mentors and share information amongst the IOL2 fellows.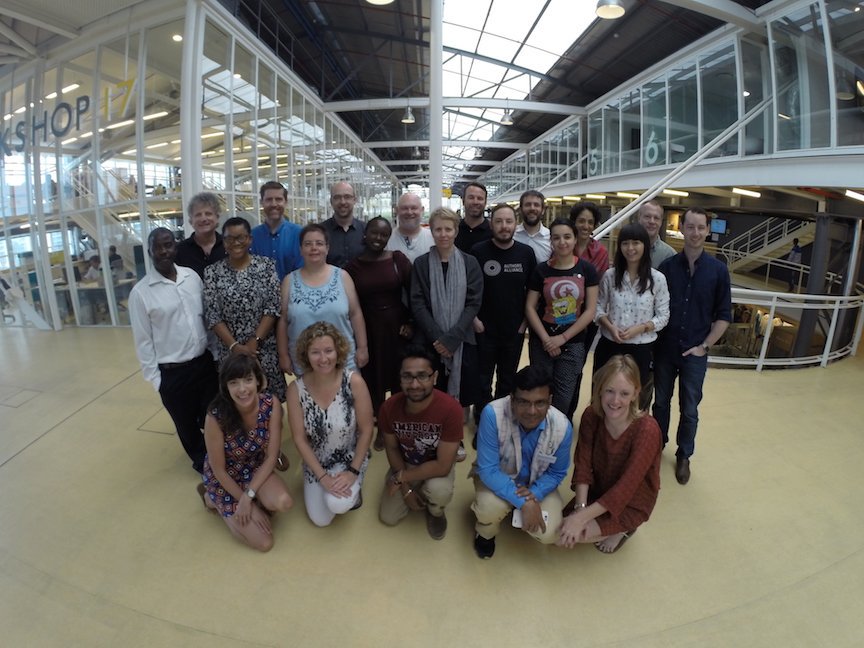 IOL2 Fellows + Mentors, by Cable Green , CC BY 2.0
Here are some useful links related to my work: