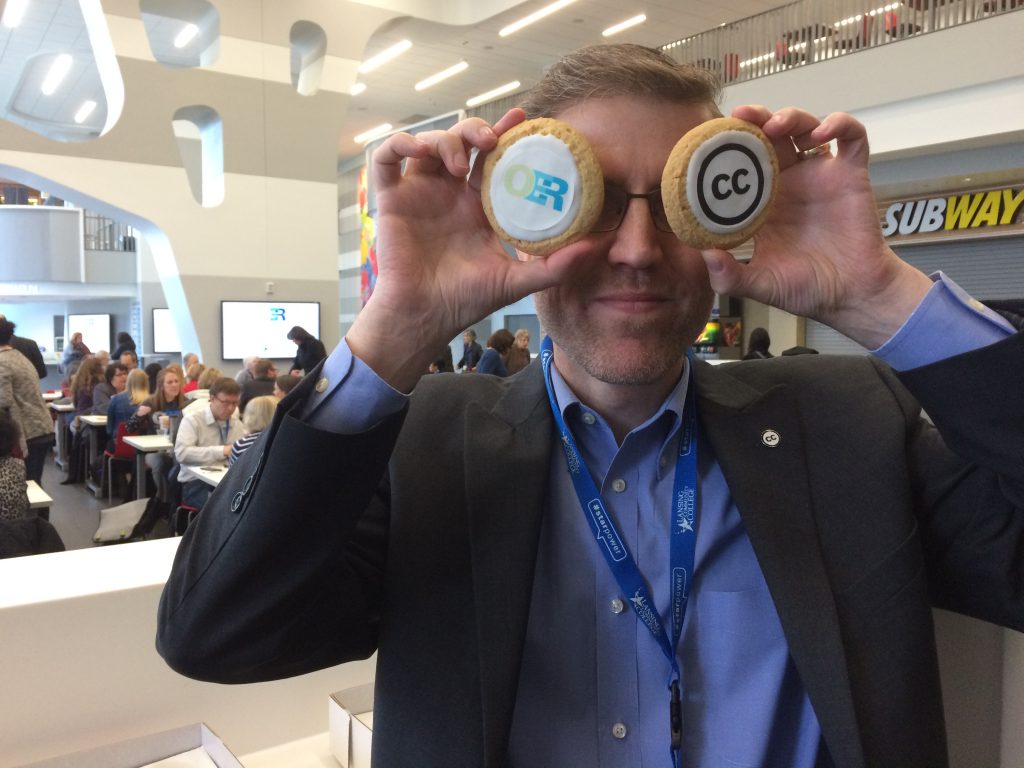 The "journey to open" looks different for all of us. For some, it's the realization that we can access, modify and share educational resources for free; for others it's about fundamentally changing the way we think about student learning, pedagogy, and ownership and control of the resources we use in schools, colleges and universities. For many of us, the choice to go open is a reflection of our principles, politics and values.
My journey to open was an actual journey. When I started as the Director of eLearning for the Washington State Community and Technical Colleges, I toured the state listening to students' stories about their journeys to a degree and a better life. In my travels, I discovered that many students had to make difficult decisions related to the cost of their education. Students told me were forced to decide between buying a textbook and taking one more class, paying for their child's doctor appointment, or fixing a broken car. The students I met were falling behind because of the high cost of textbooks; they asked me "how can I succeed in my class if I can't afford the required resources?" I made it my mission to change how we use public funds to build, license, maintain and share education resources to ensure equal opportunity for all students, no matter their economic situation.
Education is a fundamental human right and essential for the exercise of all other human rights. Because we can share digital open educational resources (OER) for near $0, I believe we have a moral and ethical obligation to do so.
Will you chip in at $5 per month to ensure all students have the opportunity to learn?
As a taxpayer, I expect my government to ensure all publicly funded educational resources be openly licensed. People around the world expect the same – the public should have open access to the education and research resources it funds.
This year, Creative Commons helped:
Bangladesh national government draft an open licensing policy
European Union Erasmus+ program update its open licensing policy
US Department of Education adopt an open license rule
Global Book Alliance integrate open licensing policies into its funding proposals
30 national ministries of education adopt the 2017 Ljubljana OER Action Plan at the 2nd World OER Congress
UN Environment Program draft an open licensing policy on research and educational resources.
US State Department publish its Open Licensing Playbook for Federal Agencies
The Commonwealth publish an "OER Policy Brief" for its ministers of education.
Only $5 per month will help us ensure that all publicly funded educational resources are publicly accessible.
At CC, we're leading the charge for Open Education together with our mighty group of 620+ CC Open Education Platform members. We're growing the number of open education leaders globally through training, mentorship and projects. For us, that means mainstreaming open education content, practices and policies, working with governments to make all publicly funded education resources openly licensed, co-leading the open education movement, and creating new production and procurement models that scale OER adoption.
I'm passionate about changing the education landscape – can you contribute?
Governments, public education institutions, educators and students need to fight for universal, inclusive and equitable education opportunities for all.
Help us lead the charge.