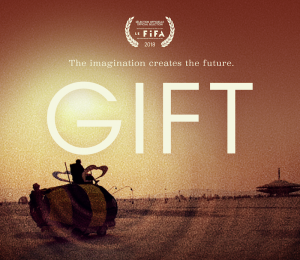 At the 2017 Creative Commons Global Summit, we hosted a special session with filmmaker Robin McKenna that featured an early look at her then-in-progress documentary GIFT. McKenna's film is now completed and opens today in select cities in the US.
Inspired by The Gift, Lewis Hyde's influential 1983 book about creativity and sharing (and an early inspiration for Creative Commons), GIFT explores gift-based cultures around the world and looks to understand how sharing makes us human. It follows the journeys of several people and their diverse creative pursuits, and chronicles how the acts of creating and sharing are currencies in their own right.
Watch the trailer for GIFT below, and check out our interview with McKenna from 2017 to learn more about her filmmaking process and what moved her to make this lovely documentary. Bonus material: Back in 2010, we interviewed Lewis Hyde—it's an insightful read!