Open COVID Pledge: Removing Obstacles to Sharing IP in the Fight Against COVID-19
About CC
Creative Commons has joined forces with other legal experts and leading scientists to offer a simple way for universities, companies, and other holders of intellectual property rights to support the development of medicines, test kits, vaccines, and other scientific discoveries related to COVID-19 for the duration of the pandemic. The Open COVID Pledge grants the public free, temporary access to IP rights in support of solving the COVID-19 crisis, removing unnecessary obstacles to dissemination of the knowledge and inventions that could save lives and limit suffering.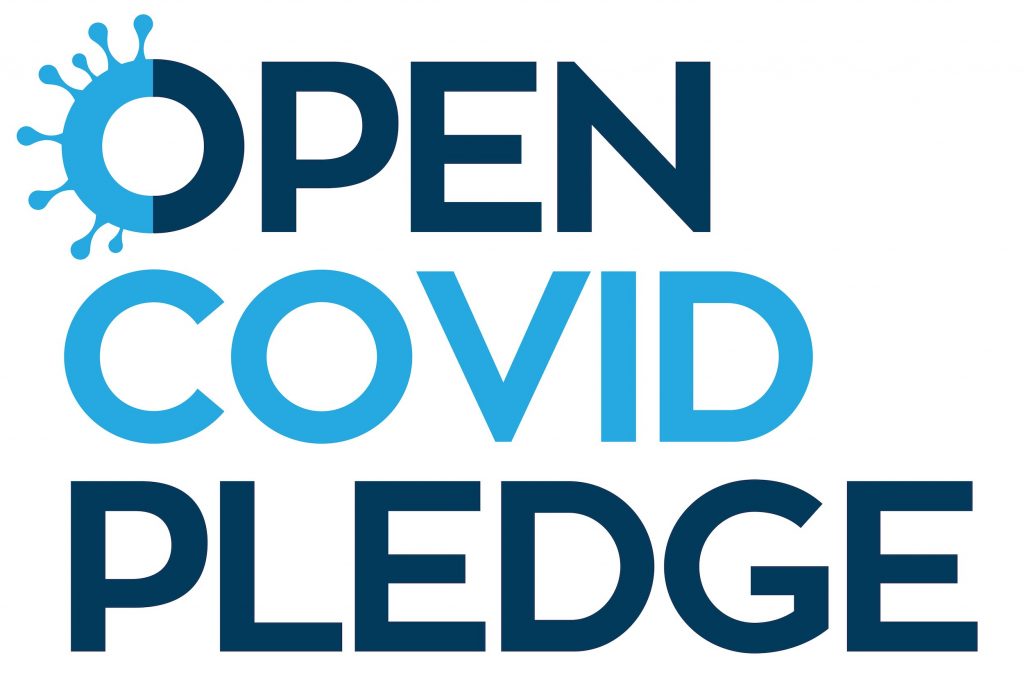 The Pledge, developed by a coalition of scientists, lawyers, and entrepreneurs, gives broad permission to anyone to use technology and content otherwise inaccessible in its absence, in most cases, replacing the need for a costly license or royalty agreement.
Intel has joined the effort as a founding pledgor, along with Unified Patents and Fabricatorz Foundation.
Over the past couple of weeks, I've been working with these experts with the goal of creating a tool that allows the development of diagnostic tools, treatment, and preventative solutions—possibly even a cure or vaccine—to halt the spread of this disease. Although developed quickly due to exigent circumstances, Creative Commons looks forward to working closely with the many talented international legal and policy experts in our Global Network on next steps to make this Pledge an impactful reality.
"Intellectual property rights are intended to encourage creativity and invention for the ultimate benefit of humanity. It's fitting and inspiring that many intellectual property owners recognize that at this moment humanity needs all of the intellectual resources we can muster right now—from educational resources for online learning, to designs for protective equipment, to patented pharmaceuticals" – Molly Shaffer Van Houweling; Chair, CC Board of Directors
The Pledge has received public expressions of support from organizations around the world including Creative Commons; Mozilla; Unified Patents; the Idea Laboratory for Intellectual Property in Bogota, Colombia; Universities Allied for Essential Medicines; The Neuro (Montreal Neurological Institute-Hospital); and the Program on Information Justice and Intellectual Property at American University Washington College of Law, among others.
CC is proud to support the Open COVID Pledge, and the many other efforts directed at accelerating the pace of discovery during the pandemic and thereafter, including pushing for Open Access policies, especially for publicly-funded research.
 Please support the effort by encouraging your company, university, or research team to support the pledge. Visit opencovidpledge.org to learn how you can contribute and read our full press release for more info.
07 April 2020
Related posts