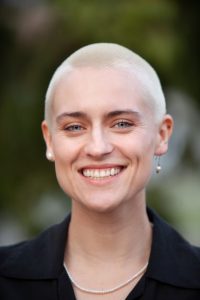 Hi Creative Commoners! We are back with a new episode of CC's Open Minds … from Creative Commons podcast. In this month's episode of the show, Jennryn Wetzler, CC's Director of Learning and Training, talks all things Open Education and Inclusive Access Textbooks with Trudi Radtke, former Open Education Project Manager at SPARC.
InclusiveAccess.org is a community-driven initiative that launched in 2021 to raise awareness of the facts about automatic textbook billing. The initiative was developed by SPARC with generous support from the Michelson 20MM Foundation, and Creative Commons is one of the partners. 
This episode was recorded in June 2022, when Trudi Radtke was the Open Education Project Manager at SPARC. In this role, they spearheaded advocacy and implementation for initiatives to make education more open and equitable, including InclusiveAccess.org. Prior to working at SPARC, Trudi was an Education Technology Specialist, OER Specialist and open consultant in the California community college system. As an Open and OER consultant, they have assisted in the creation of over 120 open textbooks and several Z-Degree pathways. Trudi is passionate about Open and has advocated for OER at the state, regional, and international levels.
Please subscribe to the show in whatever podcast app you use, so you don't miss any of our conversations with people working to make the internet and our global culture more open and collaborative.