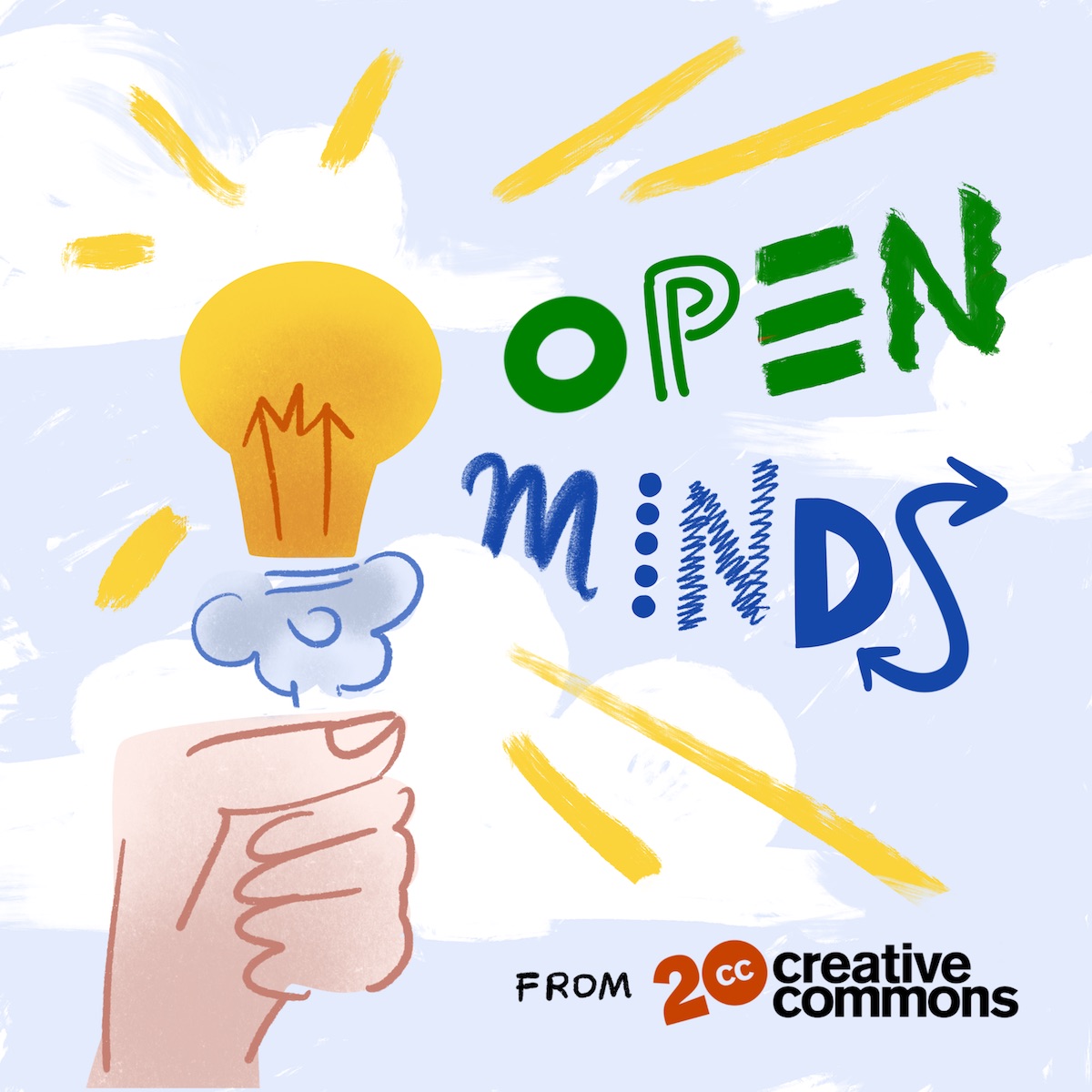 Today we're excited to launch a new podcast called Open Minds … from Creative Commons.
It's CC's 20th anniversary this year. And to celebrate, we decided to launch this show, a series of conversations with people working on the issues we're involved with and excited about. Expect Open Minds to feature folks from the worlds of open culture, open education, open science, open technology, and more. Expect interesting people with interesting ideas to share about sharing.
For our debut episode, we spoke with Creative Commons CEO Catherine Stihler. It seemed like a good place to start—hearing from our organization's new leader about her career and her vision for what's next for the Creative Commons movement.
We hope you enjoy the show. Please subscribe to it in whatever podcast app you use, so you don't miss any of our conversations with people working to make the internet and our global culture more open and collaborative.