UNESCO MONDIACULT2022: A Starting Point for Open Culture
Open Culture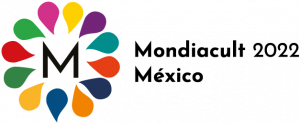 This week, policymakers from around the world gather in Mexico for MONDIACULT2022, the UNESCO World Conference on Cultural Policies and Sustainable Development, a critical event that is bound to shape the future of international cultural policies worldwide. In the lead-up to MONDIACULT2022, Creative Commons' (CC) Brigitte Vézina delivered a keynote to the international forum "Digitalizar en común: formas distribuidas de propiedad y autoría culturales" organized by Creative Commons Mexico. Watch the recording on Facebook.
It was in 1982 that the Mexico City Declaration on Cultural Policies defined a path for culture to become a fundamental pillar of development. 40 years on, culture now underpins all 17 of the United Nations Sustainable Development Goals (SDGs), and calls are being made to make culture a sustainable development goal in itself. We agree with UNESCO that "culture is the bridge between peoples and countries… and the key to unlocking mutual understanding and reinforcing global action based human rights and respect for diversity."
Unfortunately, people everywhere are facing tremendous challenges in accessing, sharing, and (re)using culture, in large part due to unfit and outdated copyright rules. Culture is being locked away behind undue and unnecessary paywalls, entry and rental fees, or the walled-gardens of for-profit companies. Cultural heritage institutions too face difficulties in realizing their missions in the digital world. They struggle to conduct their legitimate activities, like digitizing collections to preserve them and make them available to the public. Furthermore, climate change, global health crises, and violent conflicts are posing great threats to culture and the institutions that make it accessible. 
At CC, we promote open culture and aim to help cultural heritage institutions and their users make the most out of CC licenses and tools to open up their collections online in the public interest. Many institutions have successfully harnessed CC tools to release nearly five million digital open images. But while our tools support global sharing of culture, they cannot erase all barriers. That's why with our Open Culture Program, we work to drive global policy discussion in support of better sharing, i.e. sharing that is contextual, ethical, inclusive, sustainable, purposeful and prosocial: sharing that builds a commons of knowledge and culture that is just and that inspires reciprocity — a commons that serves the public interest. 
Today, we look to UNESCO's leadership to build momentum for open culture and to champion better sharing. MONDIACULT offers an opportunity to rethink how policy can truly promote equitable access to culture, bolster creativity, and restore balance in a copyright system unfit for the digital age. With new technologies on the horizon, like artificial intelligence and blockchain-based conveyances, we need to build new models based on collaboration, freedom to reuse, and generative sharing of culture. 
Now, more than ever, UNESCO and its Member States need to take action to protect the public domain and recalibrate copyright to support public interests in tune with the evolving sharing possibilities of our complex world. MONDIACULT 2022 is the starting point to explore how we can empower creators, liberate and celebrate culture as a global public good, and build a sustainable future for all. As the world of culture meets at MONDIACULT, with over 160 ministers and multiple actors of culture joining forces in México, let us reiterate our call: there is an urgent need to realize open culture for all.
Want to get involved? Join us!
28 September 2022
Related posts