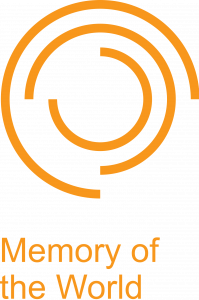 This week, the international community celebrates 30 years of the UNESCO Memory of the World Program. At Creative Commons (CC), we applaud the program's achievements in enhancing preservation and access to documentary heritage from galleries, libraries, archives and museums (GLAMs) around the globe. We laud the multitude of efforts enlisting documentary heritage to promote inclusive, just and peaceful societies. 
UNESCO's work is important now more than ever, as climate change, global health crises, and violent conflicts are posing some of the greatest threats to documentary heritage and the memory institutions that hold it. For example:  
The COVID-19 pandemic has wreaked havoc on the cultural sector

: many institutions had to close their doors, reorganize their workforce, and face drastic drops in attendance and harsh declines in revenue.

On any given day, a site, a monument, or an artifact can be irremediably damaged or lost due to

extreme weather conditions induced by global warming

, something CC helps to address through our

Open Climate Campaign

.

Wars, armed conflicts, and violence in all its forms — notably in

Ukraine

, Ethiopia, Syria, Yemen and Myanmar — has heightened the importance of protecting cultural heritage, including GLAM collections, as embodiments of cultural identity and human spirit.
At CC, we believe that it is our collective duty and privilege to protect, preserve, safeguard, use and reuse, and celebrate heritage. That's why through our Open Culture program, we influence policy, we maintain the world's leading open infrastructure, made up of our licenses and tools, we support our community, and we build capacity to accompany open culture enthusiasts on their journey towards better sharing of cultural heritage. Our CC Certification in Open Culture offers professional development training for institutions or community groups engaged in cultural heritage. This course builds peoples' capacity in opening access to cultural heritage ethically, and inclusively. Participants develop a deeper understanding of open licensing and copyright considerations with digitization projects, CC licenses and tools, Rights Statements, Traditional Knowledge Labels, working with the public domain, and more. 
As we work towards better sharing of cultural heritage and open culture, we will continue to be guided by UNESCO's Memory of the World Program, as it fosters dialogue and mutual understanding between people and cultures. Here's how you can join CC's efforts: 
→ Register for a 2023 course with the following scholarship code, and receive 60% off course registration: Y2GLAMSCHOLAR60%. 
→ Join the Creative Commons Open Culture platform: https://network.creativecommons.org/cc-openculture-platform/ 
→ Become a member of the CC Global Network
→ Get in touch with us: info@creativecommons.org