As part of our #20CC anniversary, last year we joined forces with Fine Acts to spark a global dialogue on what better sharing looks like in action. Our #BetterSharing collection of illustrations was the result — we gathered insights from 12 prominent open advocates around the world and tasked 12 renowned artists who embrace openness with transforming these perspectives into captivating visual pieces available under a CC license.
Each month throughout 2023, we will be spotlighting a different CC-licensed illustration from the collection on our social media headers and the CC blog. For August, we're excited to showcase "Sharing Is Growing" by Olga Mrozek. The piece, licensed under CC BY-NC-SA 4.0, was inspired by a quote from Medhavi Gandhi, founder of The Heritage Lab:
"To me, with better (open) sharing, comes the promise of equality."
Meet the artist: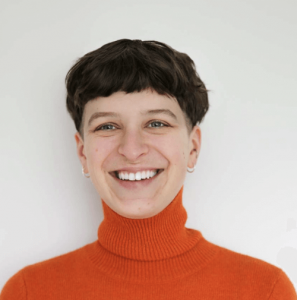 Olga Mrozek is a multidisciplinary designer and an illustrator who finds interest in issues, development, structure, and functioning of human society. She enjoys creating concepts that challenge and provoke the viewer as she believes that the change begins with the thought.
Follow Olga on Instagram: @omrozill
The full #BetterSharing collection is available on TheGreats.co to be enjoyed, used and adapted, and then shared again, by anyone, forever. View the full collection >>
07 August 2023
Tags
Related posts