As part of our #20CC anniversary, last year we joined forces with Fine Acts to spark a global dialogue on what better sharing looks like in action. Our #BetterSharing collection of illustrations was the result — we gathered insights from 12 prominent open advocates around the world and tasked 12 renowned artists who embrace openness with transforming these perspectives into captivating visual pieces available under a CC license.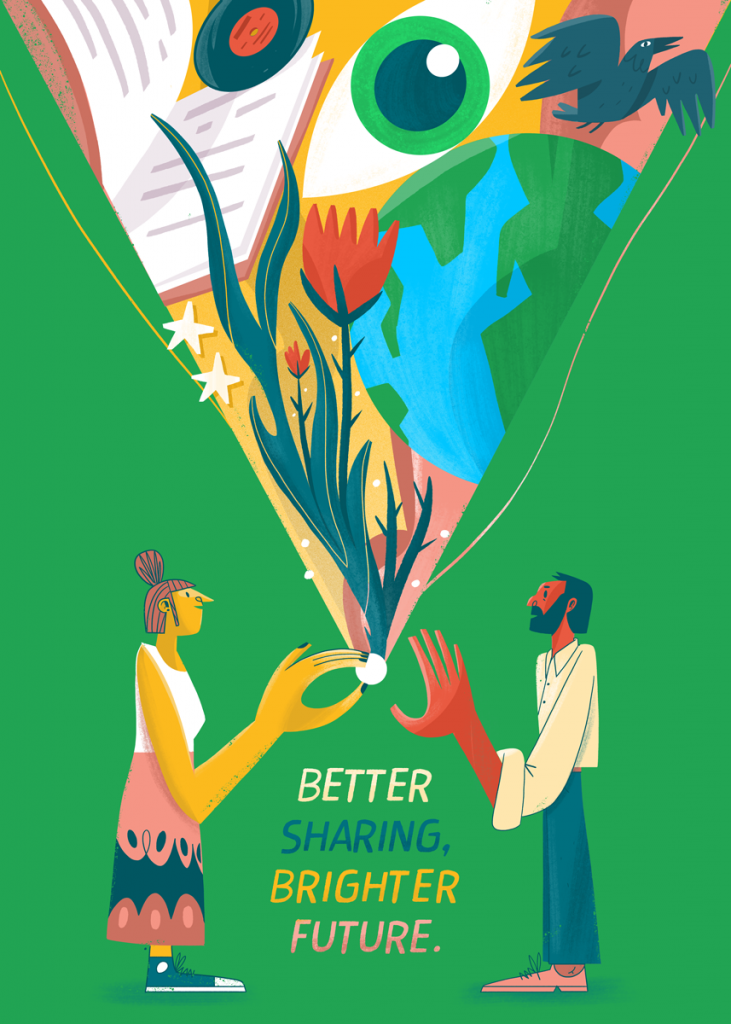 Each month throughout 2023, we will be spotlighting a different CC-licensed illustration from the collection on our social media headers and the CC blog. For March, we're excited to showcase "Better Sharing, Brighter Future" by Mexican illustrator and cartoonist, David Espinosa. The piece, licensed under CC BY-SA 4.0, was inspired by a quote from Catherine Stihler, Creative Commons CEO:
"Better Sharing, Brighter Future is happy and joyous open sharing where creativity, knowledge and innovation can prosper."

Meet the artist: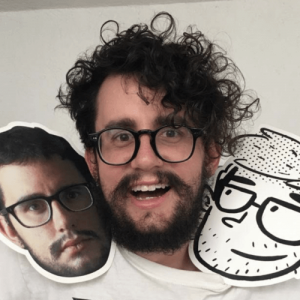 David Espinosa, also known as El Dee, is an illustrator and cartoonist based in Cholula, México. With an impressive track record of success, his graphic novel "Nido de Serpientes" was awarded Tierra Adentro's Young Graphic Novel of the year in 2018, cementing his position as one of Mexico's most promising emerging artists. David's work is characterized by its intricate details, bold colors, and thoughtful storytelling. Drawing inspiration from Mexican culture, pop art, and underground comics, his illustrations and comics are visually stunning and emotionally resonant. Whether he's creating a new masterpiece or collaborating with fellow artists, David is dedicated to pushing the boundaries of his craft and inspiring the next generation of Mexican artists.
Follow David on Instagram: ​​@el.dee
Follow David on Twitter: @eltwitilustrado
The full #BetterSharing collection is available on TheGreats.co to be enjoyed, used and adapted, and then shared again, by anyone, forever. View the full collection >>